The subject of the study is the evaluation of possible locations for a new creative quarter in the Hanseatic City of Rostock. In the course of this examination assignment, the potential of the cultural and creative industries and its network-like, spatial as well as cultural and economic characteristics were named. On the basis of the description of the potential, an evaluation basis is provided for five given location alternatives that are available for selection. The results suggest a justified preferred variant to the city council.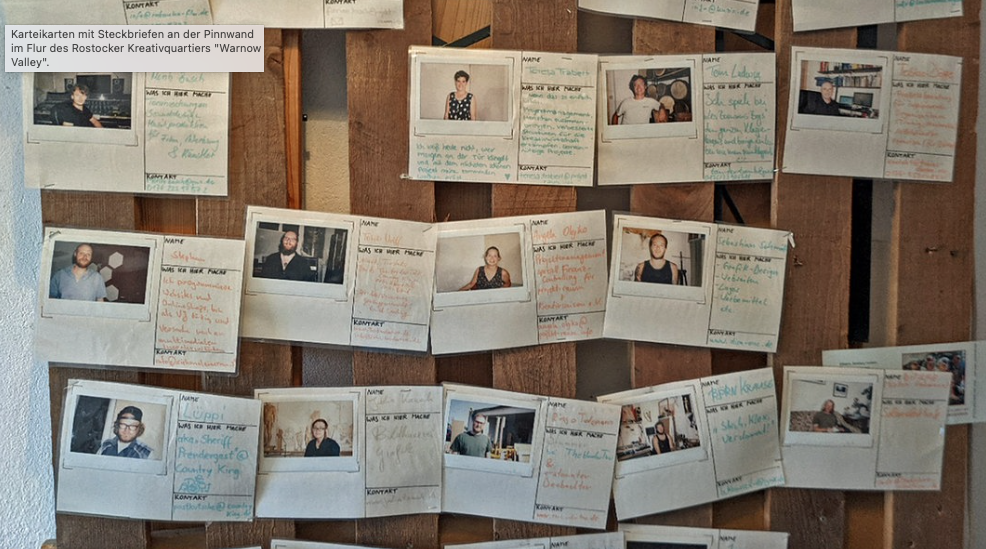 Photo: Bastian Lange
Client
Urban development of the city of Rostock
Machbarkeitsstudie Kreativquartier Potsdam
At the Alte Feuerwache / Plantage, the "former Rechenzentrum", an attempt is being made to assemble art, culture, creative people, founders and trades in a location with a moderate cost structure.
read more
Feasibility study for a Start-up Hub in Potsdam
Multiplicities, together with Belius GmbH, Studio Malta and architect Nele Zareh, is working on a feasibility study for a planned Start-up Hub in the media city of Babelsberg/Potsdam. It contains an analysis of the potential of "founders" in ICT, media and creative industries.
Client: Zentrum für Film- und Fernsehproduzenten GmbH (ZFF)
read more
Photo: Brigitta Bungard / Studio qrfld
Usability study on the ULPA area (Berlin)
The usability study in the ULAP quarter analyses how utilisation expectations and utilisation possibilities correspond with the currently recognisable offers of the design planning. The aim of the plausibility check is to test out relevant user types and "mirror" them on the current urban design.
Client: Senat for urban development Berlin
read more
View all projects